We handle the technical updates for your WordPress website.
85% of today's WordPress websites are at-risk.
This is because WordPress software is continually improved upon and updated, but many organizations don't know how to update their WordPress software. At Mighty, we help businesses and nonprofits with these very-necessary WordPress technical updates. And, our team in Silver Spring, MD, can also help you keep your website's content up-to-date. Call 301.933.4062 to learn more about our WordPress services.
View our website services »
We know that you are working hard to build your business. When you are ready to refresh your website, the Mighty team might be able to help. A great website is more than pretty pictures: it needs to meet your business needs and be a worthwhile investment. We offer 3 levels of service and work with a few select clients each year.
If you have a solid website and are looking for ways to optimize it, we can help. We help businesses who are looking for new leads from their website — and more sales. Our Marketing Jam Sessions focus on your website and give you actionable ideas on how to improve the messaging, conversions, and nurture strategies.
WordPress websites need a lot of TLC. We help organizations and small businesses to manage the technical requirements of their websites. We update their WordPress software and plugins, so their website stays in tiptop shape and running efficiently. Plus, if you need website content updates, we can help with this too!
Joyful Closet — Brand Messaging, Web Design & Development
"I had an outdated and unexciting website that I felt did not reflect well on my business. I needed a new site but was overwhelmed with the idea of getting it done. When I met Heather Miller Cox and the folks at Mighty Little Web Shop, I thought their services would be the answer to my prayers, and I was right. Heather is the real deal! She has serious expertise and I could trust her judgment as we went through the process of developing my new site. Best of all, the process was smooth and easy. She answered my questions patiently and made sure I was happy at each stage in our work together. And the best part is that the resulting website is really client-attractive."
-Ketura Persellin
WinBiz Proposals — Web Strategy, Design & Development
"Our business works with government contractors, so we needed a professional website that still reflected our personality. I certainly didn't have the time (or expertise) to create one myself. Heather and the Mighty team were highly-qualified and ensured that my new website did what I needed it to do: tell our story and attract new customers. Their services were simple, straightforward and very affordable. Now I have a business website that is easy-to-update and looks great. Thanks Mighty!"
-Jennifer Adeli
Heal-from-Within — Web Strategy, Design & Development
"The Mighty Little Webshop built me a great new website: it is well organized, informative, visually pleasing and easy to update. The process went smoothly, and the Mighty team asked me a ton of questions about what I do and why, and helped me to clearly define my target audience. This helped me to also refocus my other marketing efforts, including social media. Building my website with the Mighty team has made my marketing and sales process more efficient and my practice more productive, because now my web presence is so much more effective."
-Lisa Eaves
DB Consultants — Brand Design, Brand Messaging, Web Design & Development
"My company hired Mighty Little Web Shop and I am happy to report that they did a mighty great job! After a decade of website neglect, Heather brought us into the modern era and created a professional website design for our software compnay. Heather was succinct and to the point, which was important to me as a busy executive. The process was easy and produced excellent results. In a very short time we have already generated new clients. It is clear that Mighty has all the right players in all the right places to get the job done. Plainly put? Heather is the real deal! We are going to rebrand all of our print marketing with Mighty as well."
-Russ Thompson
Mansfield Fellows — Nonprofit Web Design & Development with Membership Module
"We are a small operation, but we oversee a significant professional exchange program. A strong web presence became absolutely critical to our recruitment efforts, and Mighty was an ideal partner from the start. Our needs were high and we had to perform a quick turnaround on our new website. From the beginning, Heather took a full audit of our online footprint. She brought great ideas to the table throughout the project, was insanely responsive to our demands and suggestions, and honest with her feedback. In the end, we achieved very impressive results thanks to the Mighty team."
-Joshua Archer
CEO Vision LLC — Brand Messaging, Web Design & Development
"I love that I'm finding work right in my sweet spot! I was able to use a LOT of language from the website that we developed together — I can't tell you how good that felt, and how much easier these calls are now that I have my new website up."
-Ellyn McKay
Almsink — Web Design & Development
"What was especially nice about working with Heather was that she was not only a creative designer but an expert at WordPress. Before working with Heather, I had created my own site, which took weeks of frustrating labor resulting in a serviceable but not a very good website. Now that we are finished with the site she designed and set up, I have a site that makes me happy every time I look at it, works perfectly for my needs and allows me to easily remove and add content. It was clear that Heather had my best interests at heart and made sure to understand what I wanted and needed from the site."
-Sherry Alms
Mindful Mentor — Brand design, Web design & development
"The Mighty folks understood viscerally what I needed, and they respected my point of view, while gently guiding me to current best practice in web sites. In short order they had created what I so wanted – a clean, stylish and professional site that was affordable. They also trained me over the phone so that I could easily update my website content.
They're lovely to deal with – kind, competent and organized – and very supportive of small businesses. I also like the fact that there's room to grow with them, and as my coaching practice expands the Mighty team is available for revisions and additional assistance, which makes it easy because they already understand my business and website. They made my coaching practice look professional and made it easy for people to find me online, allowing me to focus my energies on helping my clients."
-Eva MacLeod
PDF GUIDE
Is your website a dust-collector?
Download our FREE Website Guide and find out how to get more power from your website and double your leads in 7 days or less.
Recent articles to help your business to grow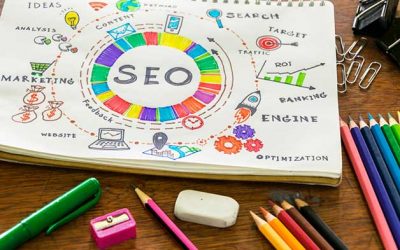 Until 2014, the majority of my clients came through referrals. This provided a steady stream of work, but we were not at full capacity. Even though I spent time a lot of time networking and attending conferences, most of the people I met were not good prospects. I...
read more